The events of this novel happen during the Blitz in London. The Blitz was a German bombing offensive against Britain in 1940 and 1941, during the Second World War. The term was first used by the British press and is the German word for 'lightning'. The Germans conducted mass air attacks against industrial targets, towns and cities, beginning with raids on London towards the end of the Battle of Britain in 1940, a battle for daylight air superiority between the Luftwaffe and the Royal Air Force over the United Kingdom. By September 1940, the Luftwaffe had failed and the German air fleets (Luftflotten) were ordered to attack London, to draw RAF Fighter Command into a battle of annihilation. Adolf Hitler and Reichsmarschall Hermann Göring, commander-in-chief of the Luftwaffe, ordered the new policy on 6 September 1940. From 7 September 1940, London was systematically bombed by the Luftwaffe for 56 out of the following 57 days and nights. Most notable was a large daylight attack against London on 15 September.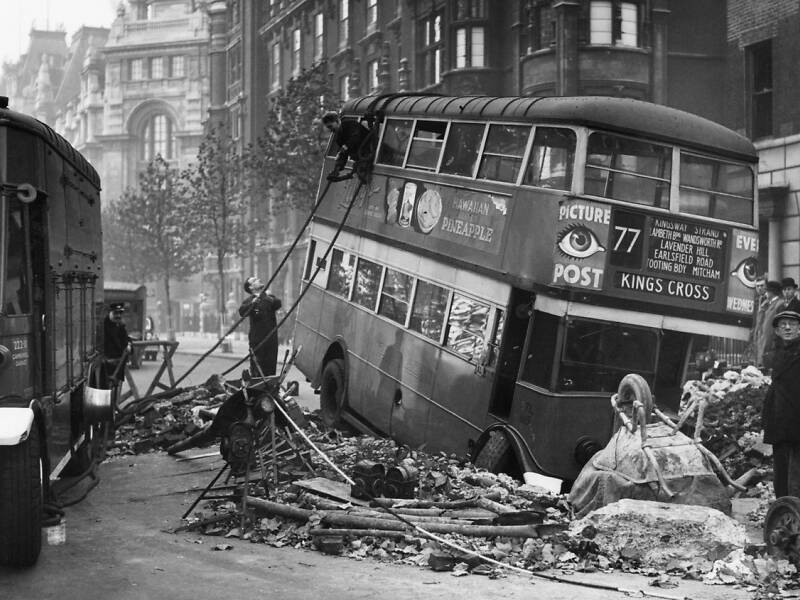 Rachel used to live with her family in Putney. Putney is a district in south-west London, England in the London Borough of Wandsworth. It is centred 8.2 km south-west of Charing Cross. The area is identified in the London Plan as one of 35 major centres in Greater London.
Now they live in Fitzrovia. Fitzrovia  is a district in central London, near London's West End lying partly in the City of Westminster (in the west), and partly in the London Borough of Camden (in the east); and situated between Bloomsbury and Marylebone, and north of Soho. It is characterised by its mixed-use of residential, business, retail, education and healthcare, with no single activity dominating.
Rachel's father is sent to the internment camp on the Isle of Man. A World War II internment camp in Douglas, Isle of Man, particularly noted as "the artists' camp" due to the thriving artistic and intellectual life of its internees.  Hutchinson Camp opened in the second week of July 1940. It initially had only 415 internees but by the end of July this figure had risen to 1,205 internees, almost all of whom were German and Austrian. Numbers fell from September 1940 when the internees who posed no threat to Britain began to be released.