Tess and Greg MacAvoy die when they are on their way to Martha's Vineyard. Martha's Vineyard is an island located south of Cape Cod in Massachusetts, known for being an affluent summer colony.
The eight friends went away on different occasions. One of this examples is when they went to Las Vegas. Las Vegas is the 28th-most populated city in the United States and  the most populated city in the state of Nevada. Las Vegas is an internationally renowned major resort city known primarily for its gambling, shopping, fine dining, entertainment, and nightlife. It is the leading financial, commercial, and cultural centre for Nevada.
The friends stayed at Caesars Palace. Caesars Palace is a  luxury hotel and casino in Paradise, Nevada, United States.  It is one of the most prestigious casino hotels in the world and one of Las Vegas's largest and best known landmarks.
On this trip some of them visit Hoover Dam. Hoover Dam is a concrete arch-gravity dam in the Black Canyon of the Colorado River, on the border between the U.S. states of Nevada and Arizona.
Then Addison wins four thousand dollars at the MGM Grand Casino. The MGM Grand Las Vegas is a hotel and casino located on the Las Vegas Strip in Paradise, Nevada. The MGM Grand is the largest single hotel in the United States with 5,124 rooms. It is also the third-largest hotel complex in the world by number of rooms and second-largest hotel resort complex in the United States.
Another trip was to Stowe, Vermont, where Tess and Greg's affair started.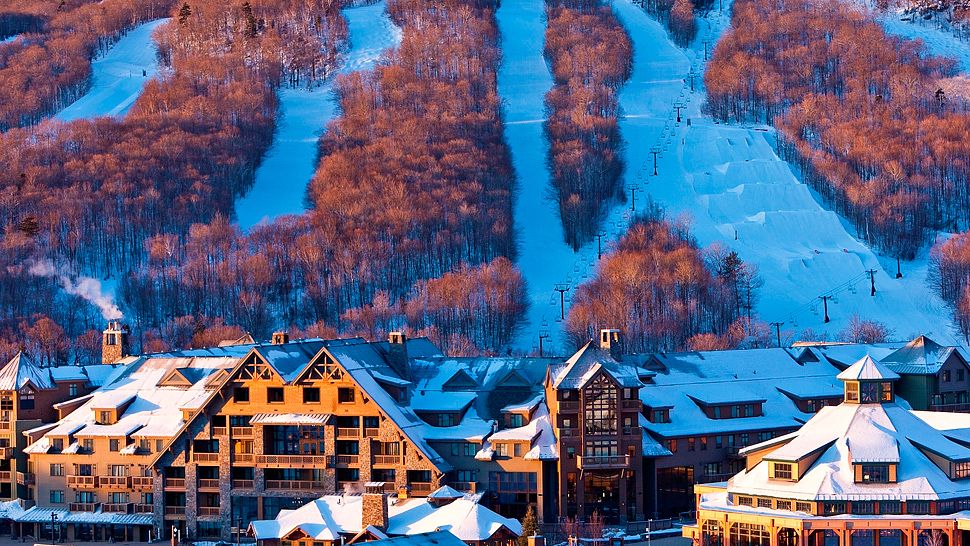 One winter when the weather is terrible in Nantucket, they travel to South Beach, where, according to Jeffrey, they have the time of their lives. South Beachis a neighborhood in the city of Miami Beach.
In Saranac Lake Addison and the Chief get lost when they are canoeing. Saranac Lake is a village in the state of New York.
Another trip is to Sayulita, Mexico. Sayulita is a village about 40 km  north of downtown Puerto Vallarta in the state of Nayarit, Mexico.
When Phoebe talks about her twin brother Reed, she mentions the Corsican brothers as an example of how strongly she felt Reed when there was a problem or even when he died. The Corsican Brothers  is a novella by Alexandre Dumas, père, first published in 1844. It is the story of two conjoined brothers who, though separated at birth, can still feel each other's pains.