When we first meet Abby, the thing we learn about her is that she works for the Royal Cartography Institute in London. I haven't found information about this institution, so I don't know if it's fictional. The closest thing I have found is the British Cartography Society. The British Cartographic Society (BCS) is an association of individuals and organisations dedicated to exploring and developing the world of maps. It is a registered charity.[2] Membership includes mapping companies, publishers, designers, academics, researchers, map curators, individual cartographers, GIS specialists and ordinary members of the public with an interest in maps.
When Abby finds Dominic and Ros's photograph, she is told that Dominic Blake wanted to find the lost city of Paititi. Paititi is a legendary Inca lost city or utopian rich land. It allegedly lies east of the Andes, hidden somewhere within the remote rainforests of southeast Peru, northern Bolivia or southwest Brazil.
Dominic Blake had his flat in Tavistock Square. Tavistock Square is a public square in Bloomsbury, in the London Borough of Camden. Abby mentions that Charles Dickens lived there.
In 1961 Ros moves with Sam in Primrose Hill. Primrose Hill is a hill of 65 m located on the northern side of Regent's Park in London, and also the name given to the surrounding district. The hill summit has a clear view of central London, as well as Hampstead and Belsize Park to the north and is adorned by an engraved quotation from William Blake. Nowadays it is one of the most exclusive and expensive residential areas in London and is home to many prominent residents.
The event that finally brings Ros and Dominic together is when they discover Brian, one of the members of her group, making a parcel bomb using celignite. Gelignite also known as blasting gelatin or simply jelly, is an explosive material.
Elliot and Abby go together to St Petersburg to find out more about Blake and his links with the KGB. Saint Petersburg is Russia's second-largest city after Moscow, with five million inhabitants in 2012.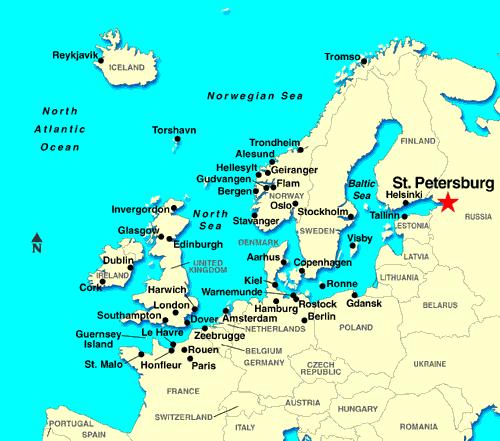 In St Petersburg they visit the Mariinsky Theatre, which is a theatre of ballet and opera.
Another place is St Isaac's Cathedral, which is the largest Russian Orthodox cathedral in the city.
The Church of the Saviour on Spilled Blood  is one of the main sights of St. Petersburg.
And naturally they also visit the Hermitage Museum. The State Hermitage Museum  is a museum of art and culture in Saint Petersburg. One of the largest and oldest museums in the world, it was founded in 1754 by Catherine the Great and has been open to the public since 1852. Its collections, of which only a small part is on permanent display, comprise over three million items including the largest collection of paintings in the world. The collections occupy a large complex of six historic buildings along Palace Embankment, including the Winter Palace, a former residence of Russian emperors.
The man who they visit was a KGB agent. The KGB  was the main security agency for the Soviet Union from 1954 until its break-up in 1991.
Abby and Elliot mention Kim Philby as an example of spy. Harold Adrian Russell "Kim" Philby (1 January 1912 – 11 May 1988) was a high-ranking member of British intelligence who worked as a double agent before defecting to the Soviet Union in 1963. He served as both an NKVD and KGB operative. In 1963, Philby was revealed to be a member of the spy ring now known as the Cambridge Five. Of the five, Philby is believed to have been most successful in providing secret information to the Soviet Union.
We learn that Russian spies used Brompton oratory as a letter-drop point. At the height of the Cold War  there were hundreds of Russian spies operating in London. A method of transferring intelligence was the rather sinister sounding ( dead letter drop  One favoured location was Brompton Oratory, an Italian Renaissance-style Catholic church situated next to the V&A on Brompton Road. Spies would visit the church and place documents and/or microfilm behind one of the pillars near a statue, ready to be picked up by their KGB handlers. The location was ideal with its narrow winding lanes leading off Brompton Road and proximity to the Russian Embassy. If Russian spies felt they were being followed, they would enter the Harrods store down the road, which has many exits and flights of stairs, and is perfect for losing a tail.
We learn that Victoria was Dominic's handler. In intelligence organizations, agent handling is the management of so-called agents (called secret agents or spies in common parlance), principal agents, and agent networks (called "assets") by intelligence officers typically known as case officers.
Ros and Blake also mention Fawcett, an explorer. Lieutenant Colonel Percival Harrison Fawcett DSO (18 August 1867 – in or after 1925) was a British geographer, artillery officer, cartographer, archaeologist and explorer of South America. Along with his eldest son, Fawcett disappeared in 1925 during an expedition to find "Z" – his name for an ancient lost city, which he and others believed to exist and to be the remains of El Dorado, in the jungles of Brazil.
One of the places where Ros and Abby arrange to meet is Chelsea Physic Garden. The Chelsea Physic Garden was established as the Apothecaries' Garden in London in 1673. (The word "Physic" here refers to the science of healing.) This physic garden is the second oldest botanical garden in Britain, after the University of Oxford Botanic Garden, which was founded in 1621.
Connemara is the area in Ireland where Blake has lived for forty years, and where he and Ros re-meet. Connemara is a cultural region in County Galway. Clifden is the largest city  in the region and is where Ros's hotel is.