From the beginning we learn about Ben's love for photography, and he mentions his first camera was a Brownie. Brownie is the name of a long-running popular series of simple and inexpensive cameras made by Eastman Kodak.
Even though Ben works in Wall Street as a lawyer, he lives in a small town in Connecticut. Connecticut  is the southernmost state in the New England region of the northeastern United States. Connecticut is also often grouped along with New York and New Jersey as the Tri-State Area.
As far as I know, New Croydon where Ben and his family live is fictitious. Yet, Beth and the children stay with her sister in Darien, Connecticut, which is a real town.
One of the elements that help Ben to fake his death and change his identity is Gary's IBM ThinkPad. ThinkPad is a line of laptop computers and tablets by Lenovo. The series was designed, developed, and sold by IBM until Lenovo acquired the division and brand in 2005.
The place where he decides he can fake his death is New London. New London is a seaport city and a port of entry on the northeast coast of the United States. It is located at the mouth of the Thames River in New London County, Southeastern Connecticut.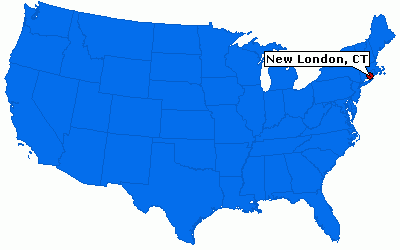 The town where Ben ends up staying is Mountain Falls in Montana. Montana is a state in the Western region of the United States.